Raleigh 8000 race report
I signed up for the 2nd annual Raleigh 8000 because the race director, Michael Forrester, is one of the amazing race directors of the famed Medoc marathon. Unfortunately, right after the last race I did with him I drank the Kool-aid and forgot what a

sadistic race course this man designs.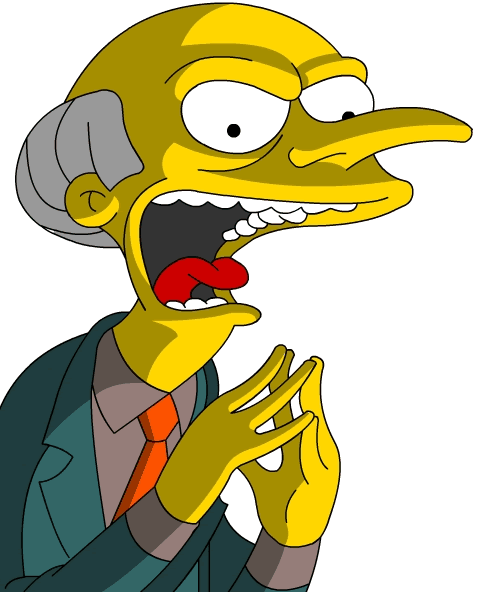 "And we shall call it Medoc!
Muhahahahahaha!!"
The morning of the race we awoke around 4:00 am to drive the hour to the race site and along the way encountered a rain storm that Michael Bay would have been proud of. Determined to make it and figuring hydroplaning would just get me there faster while saving on gas, (I'm all about the environment) we pushed through it. Now, I'm not sure if mother nature read my last post about hating runners, or whether she just slept in that day, but after a blisteringly hot week with temperatures in the high 90's, we were rewarded with high 50's on race morning.
As we exited the car and grabbed our registration packets I regarded the other runners and started to wonder if men's health was getting ready for a photo shoot. There literally was not a runner there who didn't look like they hadn't tried out for the role of Captain America, while my mind drifted back and forth between thoughts of the taco bell I'd had the night before and wondering exactly how does one get a 16 pack...?
I decided that since it was a chip timed race anyway, there was really no reason to line up at the front of the pack and grabbed a spot mid way with my friends. The race started out with a flat quarter mile stretch which quickly turned to the right and a steep downhill. Judging by the competitions' speed right off the line, I decided the only chance I might have would be to recklessly use the downhills to my advantage and open my stride up to gain as much air time as possible. I passed a few of them on the way down not bothering to suppress my grin as we ran past the 1 mile marker. My grin quickly turned over when I caught a glimpse of the back side of that marker indicating that it was also the mile 4 marker and that we would have to go up that same lengthy hill.

For the first time ever these

thoughts were quickly erased by the beauty of the course we were running. It dawned on me at virtually the same moment that this might be the first time I had ever noticed what a race course

looked like

beyond hills and flats. We had gone from open streets to a forest paradise and were coming up on urban scenery that looked like fit could be the subject of a black and white photographer's portfolio.
Next up was a small almost single track, completely blacked out tunnel where a kind volunteer informed us that the ground is uneven. Jagged bumpy ground, no room to move, and and sight not required? NEVER a dull moment at a Forrester race.
View from inside the tunnel
We exited the tunnel without incident and flew through another mile or so of running slightly off the path in order to avoid the giant pools of water that had collected along the greenway from the morning's downpour. We popped out of the wooded area of the course and arrived at the bottom of yet another monster hill. With audible groans that sounded oddly like a middle school choir rendition of "Danny boy," we assaulted the hill with all we had, while every volunteer at the top seemed to sympathize with our pain and cheered for us to push through. I hope they all know exactly how much they are appreciated at these events. I for one, don't know that I would go half as fast without their encouragement.
Less than a tenth of a mile from the top of the hill we found another volunteer instructing us to be careful, there was a very steep descent coming up. Recognizing what might be my last chance to catch a few of the runners in front of me, I did my best Gabby Douglas beam impression and caught as much air as I could opening my stride to close the gap between myself and some of the runners that had managed to stay ahead of me the entire race.
I wear the same outfit to all my races
Catching up with only a mile and a half to the finish line and disregarding everything my third grade teacher told me about my math skills, I decided to surge ahead and give it everything I had. About 86 feet into this exploit I realized Mrs. Johnson was right about my particular mathematic limitations and felt like I had a knife spontaneously bloom between my ribs. Looking over my left shoulder I stole a glance at the men I had just passed. They wore a hardened criminal, calculating look on their face as they eyeballed me back. I decided it would be in my best interest not to slow down.
Run Indy!! You're 36 seconds off pace!!!
We had looped back around to the water logged portion of the course, but this time it appears that we all had the same thought process as every man, woman, and child proceeded to tear straight through the water to save a bit of time. Which in turn brought us back to the tunnel which oddly resembled the one Indiana jones ran down while being avoiding being crushed by a boulder. Reminded again that we were about to hit uneven pavement, I called out "on your left" while simultaneously passing a woman and hoping that I wasn't about to run face first into someone as I did an awkward high

stepping

knees-to-my-chin-style run to prevent going face first into the pavement.
Just a little further forward and breathing like I was the proud owner of a sixty-five year old smoker's set of lungs,
(Hooray for over estimation of ability!)
we hit the the first hill we had raced down earlier. With my race patented "I'm an idiot" shake of my head I tried to shrink my stride and increase my turnover to push through the hill. Whether it was my change in stride and better mechanics (unlikely) or the fact that I was blocking out pain because I just wanted this to be over (infinitely more likely) the hill really didn't seem so bad and was over before I knew it. I reached the top of the hill feeling like I should plant a flag after mounting Everest and prepared to turn left to finish the course when a police officer grinned and pointed that I needed to continue straight on. It's at this point that I was convinced that the race director is in fact, Loki, the trickster god.
Forrester contemplates the course of his next race
Fortunately, the extra road was a minor detour and we shortly took the next left to pop out with the finish line in full view. Just ahead of me were two more runners and the road only had a slight elevation to it. I decided to try and floor it with what little I had left in the tank and catch them. Within a few seconds I had the first within range and managed to power through a pass. The next one, (who kid you not, looked as though he was the stunt double for the last Thor movie) made the ascent up he hill look wayyyy to easy as he increased the distance between us. As a result I was unable to catch him, but came across the line maybe just a little faster than I would have without him there.
Coming across, Forrester asked me how I liked the race. In between wheezes I told him "You definitely know how to pick a course!" I was then instructed to check out the computer displaying live results to make sure everything was accurate. When the girl asked if it was correct, I replied with "Hmmm....100th place out of 100...seems about right." I gave her a grin and we both laughed as I walked away. Joining my friends I realized a few things:
1. These things should be all about having a good time. The Raleigh 8000 achieves this and then some.
2. I have a lot of work to do before the next big race.
3. If you're going to run through small lakes to save time, make sure you bring a second set of socks and shoes for the post race breakfast and the hour and a half drive home.